Do we live in a paperless society?
Do we work in a paperless office?
Do we always find the information we need in an instant?
Are we always organized and sharp?
Unfortunately the answers for all the of above are no.
But we do our best to improve. We have now the technology to help us.
Doc Center is an electronic archive solution. It is like an electronic shelf just like a classic one but with the benefits that technology came with.
So we make steps in a paperless society by working in a paperless office.
We can organize our documents so we can always access the information we need with a click of a button. And from anywhere in the world, in a highly secure manner using a web browser.
We designed Doc Center with the simplicity as a goal. It is easy to deploy, easy to learn and easy to use. And it is easy to be customized to meet special requirements. It is like a bridge connecting traditional way with the modern new technology but without changing any of the existing working habits.
It is no intrusive at all but it brings all the tools needed for better efficiency.
One click to store your documents
One click to search
One click to retrieve
Organize the documents the way we want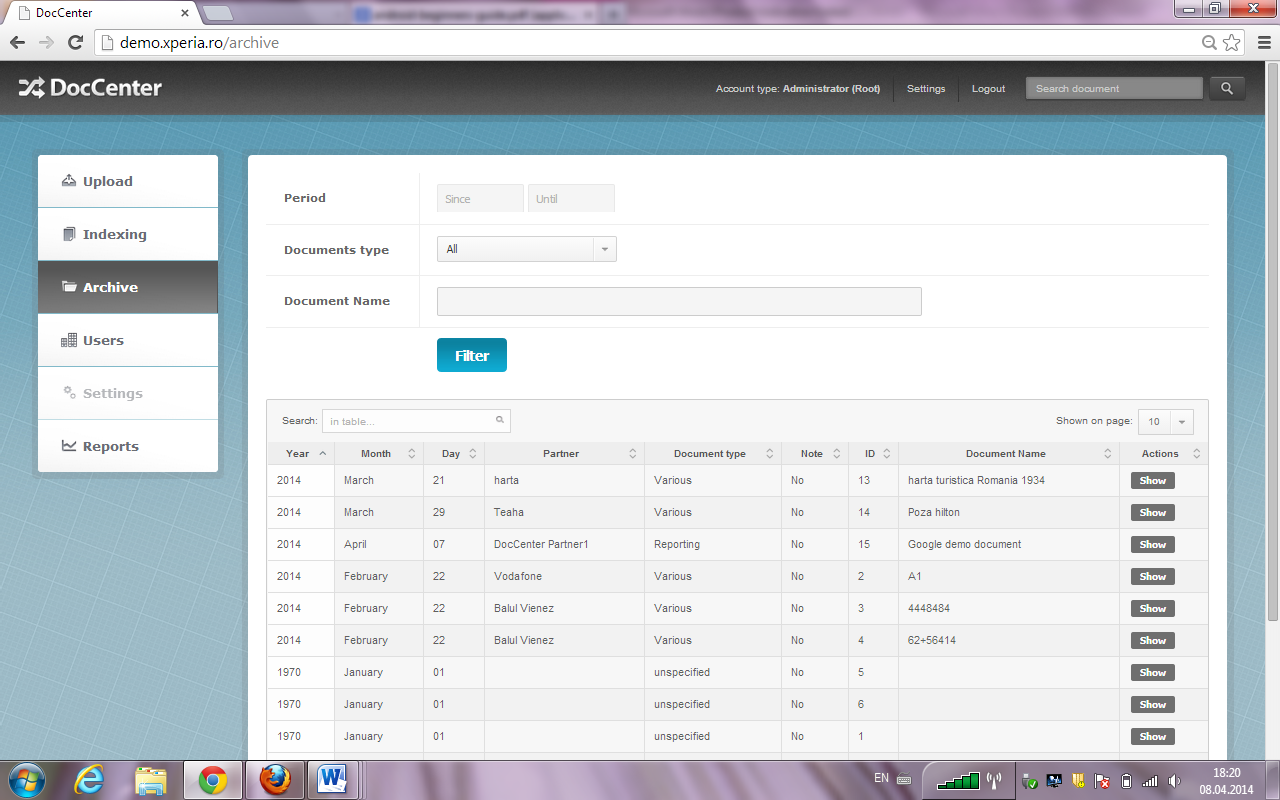 Register today for a free demo to see Doc Center in action