Romanian based based software company located in Bucharest, the capital city.
We believe we can help our customers to make steps forward to a paperless office. Though a 100% paperless is still a dream.
Our experience in document management industry spans over more than 10 years helping different companies at all sizes to have a better control over their information.
We developed Doc Center based on our customer's requirements and we are proud to see them happy.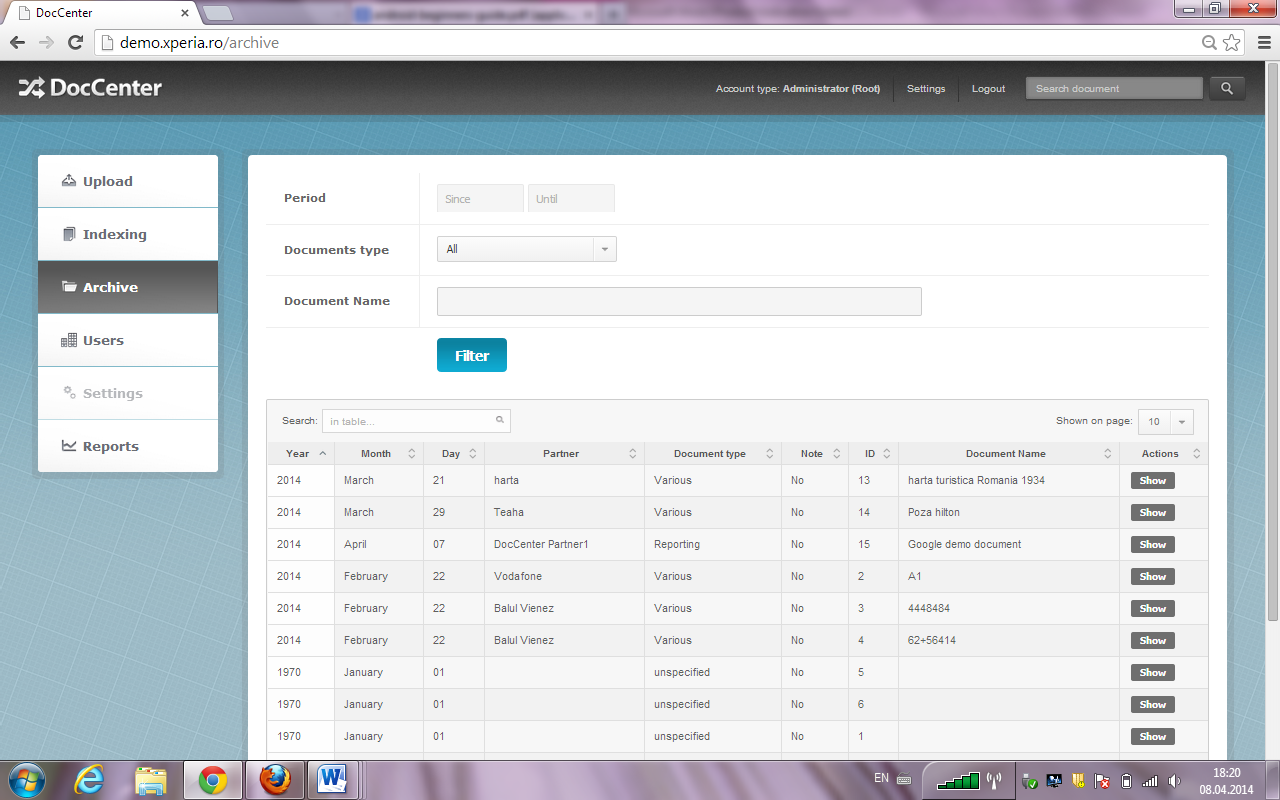 Register today for a free demo to see Doc Center in action