We all keep our paper documents in folders, folders are arranged on shelves, shelves fill the rooms and so on.
A medical center and an accounting company keep their documents in the same way, with few differences.
Also, there are some legal aspects that an archive must fulfill.
But what about the electronic archive? Does it follow the same rule?
We developed Doc Center to cover a wide range of industry standards.
Its flexibility and scalability makes it a perfect choice for companies activating as:
Accounting companies
Law firms
Public notaries
Manufacturing
Medical centers
Schools and educational institutions
The standard version of Doc Center might not meet all of your requirements.
We can customize Doc Center to meet your requirements to let you benefit of its full power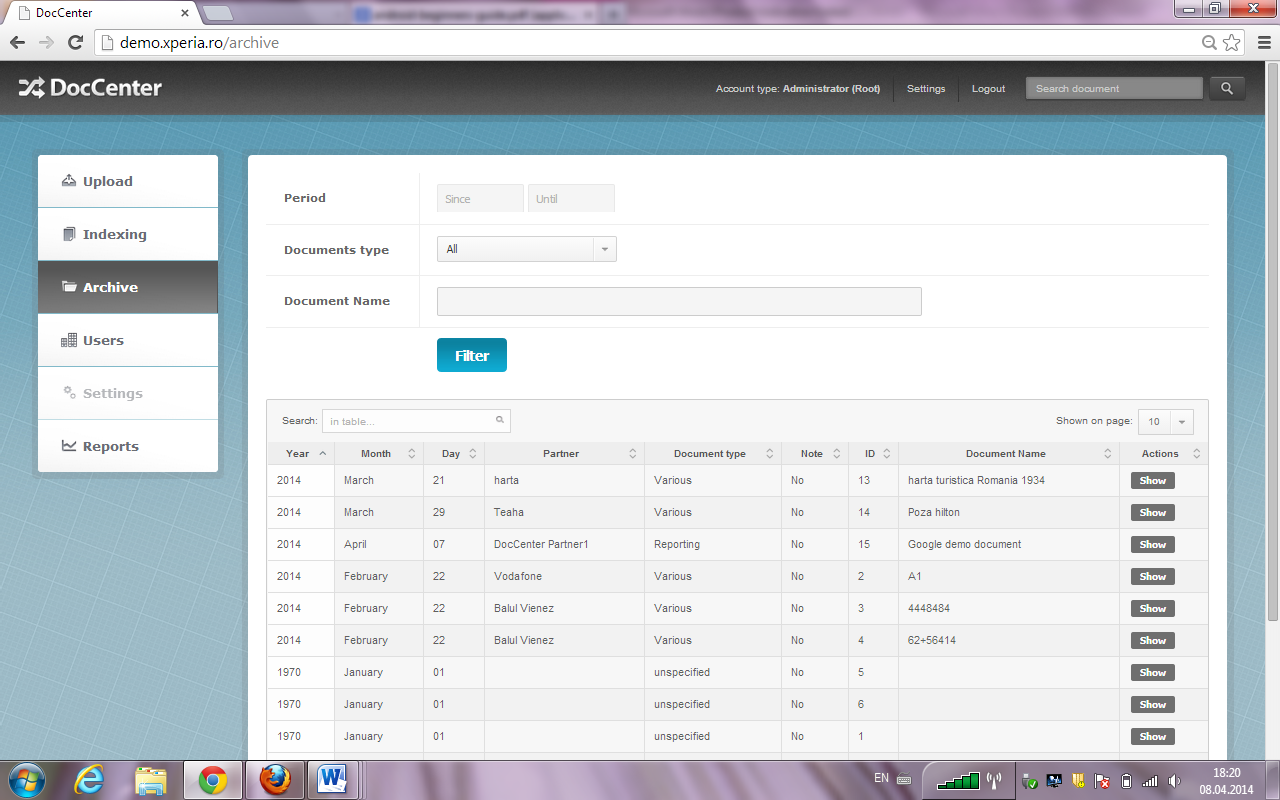 Register today for a free demo to see Doc Center in action